Help Save Our Pool!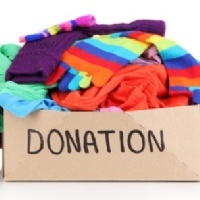 Old Clothes or Household Textiles? Bring them in to help Save our Pool!!!!!! Please click this link to find out more information.
We are collecting these items to help raise money for our swimming pool:
Clothes (including old school uniform), hats, shoes, belts, handbags
Please do not include Blankets, Bric-a-Brac, Duvets, Pillows, Sleeping Bags, Rugs, Carpet, Offcuts of fabric, Tent Canvas, ripped or stained clothing
Household textiles including sheets, pillow cases, duvet covers, curtains and towels.
Just bag 'em up and bring 'em in!
Every morning a trolley will be outside the Upton school gates for any donated items.
Thank you very much for your support!!