Mid-Day Meals Supervisor Vacancy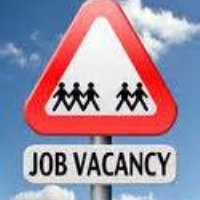 An exciting vacancy has arisen within our Mid-Day Meals Team here at Upton. Please click this link for more information.
Mid-Day Meals Supervisor Vacancy
Upton Junior School are looking for a caring and enthusiastic individual to join our happy, dedicated Midday Meals team. You will be required to help set up the dining hall and supervise pupils during the mealtime period, minimising disruption, ensuring their wellbeing and maintaining their safety within school guidelines and policies. Please note this role will include periods of working outside all year.
Above all you need to like children, to want the very best for them & be prepared to put their needs first. Children will be at the heart of your work. You must be able to demonstrate that you understand the importance of educating the whole child within a creative & innovative school setting.
6.92 hours per week, term time only. Pay Scale KR2: £13,512 - £14,526 pro rata (approx. £2084 per annum)
Closing date for this role: 13th February 2015 at 12 pm
School Contact Details:
Please contact Miss Crine, School Business Manager for further information about this post.
Ellie Crine, School Business Manager
01843 861393
Email: ellie.crine@upton.kent.sch.uk
To apply for this post please visit: