Upton are Rugby Champions!!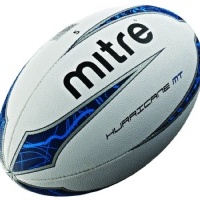 Upton are Thanet Rugby Champions again!
On Saturday Upton won the '6-Nations' Thanet rugby tournament at Baypoint to become Thanet Champions once again and secure a spot at the Kent Finals.
Upton 1 won their group comfortably to qualify for the finals group of five, made up of group winners. After defeating St Peters, the team faced long time rugby rivals St Nicholas. In the game of the tournament, superb defence left the scores at 0-0 - the only scoreless game in the tournament. With one game to go the competiton would be decided on point difference, with Upton need to win by 5 tries in their last match against Christchurch. In the eight minute match, Upton won by 8 tries to capture the trophy. There was also success for Upton 2, who won the 'England' trophy at the event by winning the second of the five groups.
Mr Walker judged the performance as one of the best rugby teams the school has produced. It was Upton's fifth Thanet rugby title in the last six years