See our exciting new Sports Kit.....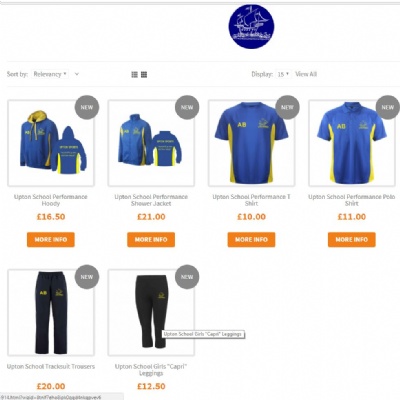 Follow the link for ordering instructions
As you know, Upton has an excellent sports reputation built over the years through truly valuing sport and the many positives it promotes. Whether as National Sports School of the Year recently, raising 100K+ to save the swimming school, or regularly entering multiple teams in every possible event to give the most opportunity to our pupils, we believe we should always go the extra mile if we can.
In an effort to make Upton Sports clothing more accessible to parents, we have an arrangement in place with Ambition Sports that allows parents to order our new range of sports clothing online AND save £4.99 delivery costs. Items below include Upton Sports jackets, hoodies, tracksuit, team shirt and shorts and a new range of leggings for girls to wear instead of shorts within our PE lessons and clubs if they wish.