Pirate Day Success!!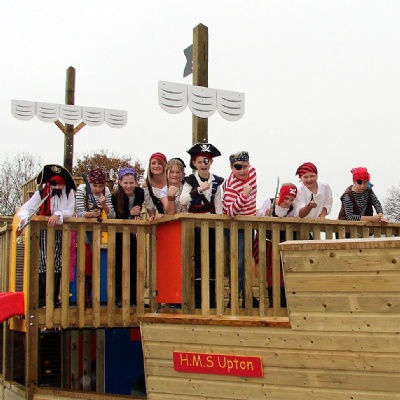 Shiver me timbers! Today we're launching HMS Upton, our brand new outdoor play area, with a pirate-themed day in aid of Children in Need.
Young pirates and Head of School Darci Arthur boarded HMS Upton to check everything was ship-shape before it was officially declared 'open'. Pupils and staff alike joined in with colourful costumes, pirate hats, eye-patches, beards, swords and cutlasses. Even the school dinners were pirate-themed with ship biscuits and scurvy busting fruit!