Summary of Final Swattenden Arrangements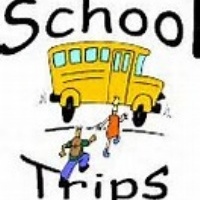 Please click this link to access all of the information you will need in the lead-up to the Swattenden Residential Trip. If you still have any questions, please don't hesitate to contact Mrs Ballen or Ms Barratt.
Our Next Swattenden Meeting is on 21st May at 2 pm - we have published the powerpoint presentation onto our website which will be used in this meeting, you access this document by clicking on the link below...
Swattenden Residential 1st-5th June 2015
In brief, parents and children should arrive at school on Monday 1st by 8.00am and meet in the Old Pool Hall. Please do not arrive before 7.45am. Please register your child with their 'team', red or blue – more information about these teams to follow. Then please hand in any medication, clearly labelled with your child's name and in a bag or box, to Mrs Baker. When directed, please accompany your child to their coach with their luggage. Our aim is to leave school by 8.30am to arrive at Swattenden at approximately 10.30am.
On Friday 5th June, we anticipate leaving Swattenden around 2.30pm with the aim of being back in Broadstairs by 4.30pm. Of course, this will be traffic dependent but we will be in touch with school throughout the journey. If there is any reason for delay this will be posted at school.
As you know, telephone communication is not allowed during the week so please no mobile phones. We also request that no electronic games consoles or cameras are brought either. The school will take lots of fabulous photos and share them with on a disc with the children on their return.
Suggested Packing List
All children must wear their Upton sweatshirt/fleece to school for the journey to and from Swattenden. They will also need to wear it for the walk into Cranbrook. If your child does not have one, they can be obtained via 'lost property'.
Please clearly label or mark each item with your child's name
waterproof coat
2 pairs of outdoor shoes (lace up or Velcro). Please no wellington boots
1 pair of slippers or plimsolls to be worn indoors
enough underclothes for one week
Jeans or tracksuit bottoms
shorts
t shirts - these make a good base layer if the weather is chilly!!
tops and sweatshirts – hopefully we won't need them!
pyjamas/night clothes
soap, flannel, roll-on deodorant, toothbrush, toothpaste, towel (no aerosol please)
pencil case containing pen, pencils, sharpener, rubber
up to £15 spending money
vaseline or lip balm, suntan lotion
water bottle (children are able to be refilled during the week)
carrier bags for 'used' clothing
Skirts are not appropriate. 'Best clothes' are best left at home!
The laundry facilities are excellent, clothes can be washed and dried in 12 hours so every item, down to underwear and socks must be labelled.
Jewellery, even earrings are best left at home. If they cannot be removed, only studs should be worn. Hair must be tied back away from the face for all activities.