New Parents Evening Booking System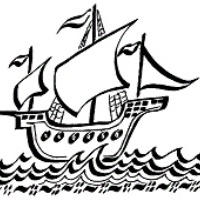 The school has introduced a new intuitive and easy to use online appointment booking system. Click "read more" to see more information and instructions on how to do this!
This new system allows you to choose your own appointment times with teachers and you will receive an email confirming your appointments. We are very lucky to trial this system and we are confident that this will be a faster way for you to book parent consultation appointments and we would welcome your feedback.
Appointments can be made using the online booking system now until the 24th March. Should you wish to make any changes to your appointments after this date please contact the school office.
Please visit https://uptonjunior.parentseveningsystem.co.uk to book your appointments. A short guide on how to add appointments is included with this letter. You should have received by now your individual login details. If you have not, please contact the school office.
Pupil's First Name:
Pupil's Surname:
Login Code:
If you do not have access to the internet, please contact the school office who will be more than happy to add appointments on your behalf.
Please see the attached document below for instructions on how to use the new booking system!
Please follow the link for the parents evening booking