After School 'Swim Play' Sessions for Upton Children (Yr 4,5 & 6)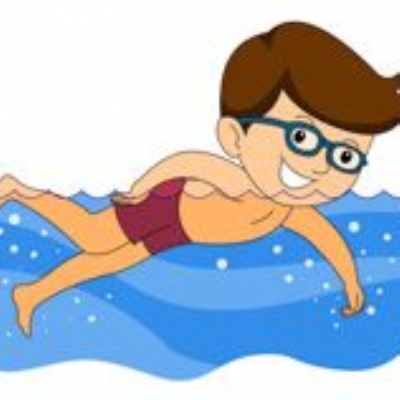 Click for more information......
We are excited to announce that we will be hosting our very own weekly 'Swim Play' sessions at Upton Junior School Swimming Pool from Monday March 12th.
'Swim Play' sessions involve existing Upton pupils coming along to swim or play in the pool after school. This is not a structured swim session but is supervised by qualified lifeguards and swim teachers. We have a maximum of 35 places for each session, which are open to the whole year group on a 'first come, first served' basis. Sessions run from 3:15-4.50pm and cost just £3. We have a different day for Years 4, 5 and 6.
Monday: Year 4
Tuesday: Year 5
Wednesday: Year 6
How do I sign my child up?
To book your child a place, please log on to www.schoolmoney.co.uk (now known as Eduspot), using the password that has been sent to you. Choose the 'School Shop' button on the left and you will see the available swimming sessions on the right. To make the sessions available to all, we will release the following week's sessions on School Money by the end of the school day, each Thursday. You will need to log on and book your child's place quickly – we cannot hold places for multiple weeks, or take bookings more than one week in advance. Once the 35 places for each session have been filled, that session will be closed to further bookings. All sessions must be prebooked, please do not send your child along on the day unless you have a confirmed place.
The cost per session is £3, which is non-refundable, unless your child is off school due to illness on the day of their session. All payments must be made through School Money. If you need help to log on to School Money, or require a password reminder, please contact the School Office. Our IT suite is available every day after school, until 5pm, if you need to use our computers.
Please be aware: These sessions are not suitable or safe for children who cannot easily swim 25m or who are not confident in the water. By booking a place for your child, you are confirming that they can swim 25 metres easily and are water confident.
For these sessions, your child will need to bring along the following:
Swimming kit including a towel
Swimming hat - All children must have a swimming hat even if they have short hair. Not only is it more hygienic but even short hair clogs up our filters and we need to minimise this. Swimming hats are cheap to buy and can be found in many supermarkets and sports shops. Upton swimming hats are available to buy from our School Office. Children can bring clean, sensible-sized inflatables if they wish.
Children must have any relevant medical items in their bag to take over to the pool.
Earrings need to be removed where possible. Children are only allowed studs in school, but if these can come out this preserves the pool liner.
Children should be collected at 4.50pm outside the pool door unless they have an Orange pass to walk home.