Dover Sea Sports - Final Arrangements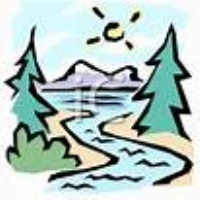 Please click this link to access the final arrangements for the Dover Sea Sports Trip:
Group 1 children will attend on Friday 3rd July
Group 2 children will attend on Friday 10th July
Details of which group your child is in was provided in the final arrangements letter.
Your child will need to arrive at school at 8:30 am and meet in the shelter beside the hall/old pool hall where a register will be taken.
We will be leaving Upton at 8.45 am to arrive in Dover for approximately 9.30 am. For our return, we will be leaving Dover at approximately 2.15 pm to be back at school by the usual finishing time. If for whatever reason our return is delayed, I will inform the school. The office will then advise you of this delay via our text messaging system.
Requirements for the day are as follows;
Swimwear Towel
Pair of shoes to wear in the water
Packed lunch
Medication including asthma pumps, travel sickness tablets etc
The children do not need to wear their school uniform but should wear comfortable clothing and ensure they have a 'top' layer, such as a sweatshirt or jumper, for putting on when they have finished.
If your child is entitled to a free school meal, this will be provided by Caterlink as normal.