Upton Colour Run 2018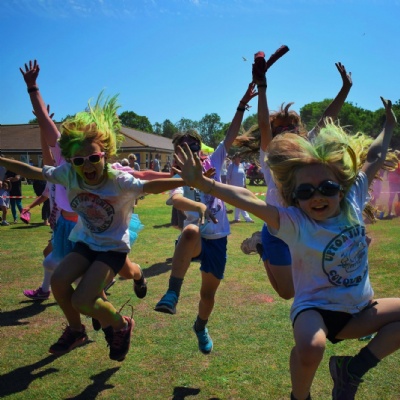 Upton Colour Run.....
Yesterday we held our first Upton Colour Run and it was amazing! Children, family members and staff ran around our field, passing through checkpoints to be blasted with paint in all the colours of the rainbow. All participating children received a specially produced t-shirt and medal and all proceeds will be going to Macmillan Cancer Support.
Thank you so much to everyone who took part or helped to organise or run the event, with a huge shout out to all of our extremely generous sponsors. A brilliant time was had by all - especially Mr Walker!
Upton in the news.... https://theisleofthanetnews.com/parents-and-children-get-splattered-in-upton-juniors-colour-run/