Red Nose Day - Friday 15th March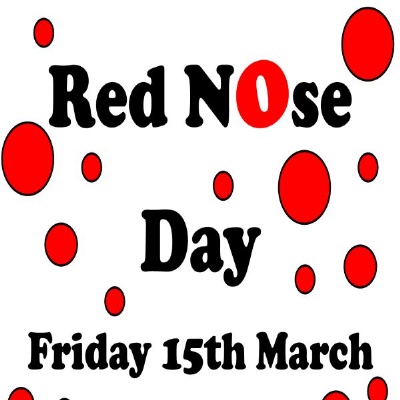 Comic Relief fun.....
Red Nose Day
Friday 15th March
The fun-filled day will include:
· Wear RED or 'something funny for money' for a voluntary donation of £1 to raise money for Red Nose Day
· There will also be a CAKE SALE — children can bring in cakes to sell at break-time and a little bit of change to buy a cake or two.
· Afternoon Dance-a-thon to work off all those cakes!
· A Joke Competition—children can come armed with their favourite jokes!