Sports Clubs Sign-Up: Please sign up by 12 pm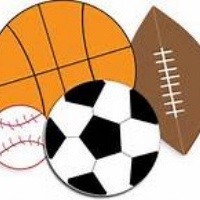 If you wish to sign up for any of the sports clubs, please sign up using our electronic form by 12 pm today - Friday 18th September. Thank you!
PLEASE SIGN UP BY 12 PM TODAY (FRIDAY 18 SEPTEMBER)
Following the success of our online sports club sign-up process last year, we have decided to continue with the same process for signing up for sports clubs for this academic year. If you would like your child to participate in any of the sports clubs listed below, we invite you to complete the online form which you can access using this link: Click here
Mondays
Year 3 Basketball Club
Year 6 Athletics Club
Tuesdays
Upper School Football Club
Year 6 First Lego League Club
Upper School Netball Club
Wednesdays
Year 4 Football Club
Year 3 Athletics Club
Thursdays
Year 3 Netball Club
Year 4 Athletics Club
Year 4 Netball Club
Upper School Basketball Club
Friday
Year 5 Athletics Club
Whole School Girls Football Club
Places at clubs will be limited so we urge you to complete the form by 12 pm on Friday 18th September. If you do not have access to the internet, you are warmly welcome to use our ICT suite to make your preferences after-school. If you have any questions, please do not hesitate to contact the school office or speak to Mr Walker.
Please note, all non-sporting clubs will have individual letters and they will come out shortly.