Prayer Space - 21-25 September 2015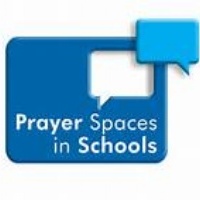 Prayer Space: Reflection Week...this week (21-25 September)
Please click this link for more information.
Prayer Space: Reflection Week...This week (21 – 25 of September) there will be a 'Prayer Reflection Space' at the school for the children, staff and parents to interact with. This is being set-up and run by Fegans and Queens Road Baptist Church.
'Prayer Space' is a National Initiative which supports different aspects of the National Curriculum and Religious Education. It will also support the values of Upton Junior School. A marquee will be erected in the school grounds with various activities centred on the different aspects of Christian Prayer and will encourage children to think and reflect on their own lives and wider world issues in a calm environment. Everyone will be encouraged to use the space in a way that best suits them, whether that is through quiet reflection or through prayer. As the week progresses the character and appearance of the space will change as the children write and draw their own reflections and prayers.
The children will be visiting the prayer space during the school day but we want to make it available after school every day across this week (3pm – 3:45pm) for parents to come and see what the children have been involved in and to interact with the space if you would like to.