Free School Meals Workshop - Monday 13th January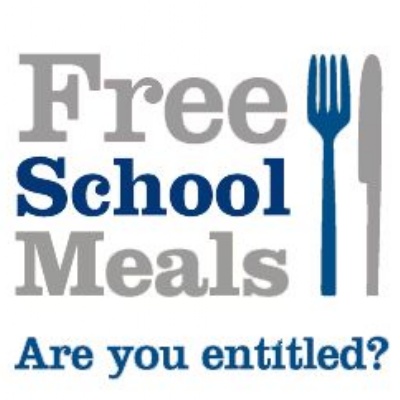 Click to find out more about Pupil Premium and Free School Meals....
Free School Meals Workshops will be held at Upton on Monday 13th January:
Session 1 - 8:30 - 9:30am
or
Session 2 - 2:30 - 3:30pm
We will be providing support to parents in applying online for Free School Meals
For anyone that comes to the workshop or returns a form https://tinyurl.com/sle6ez9 they will be eligible to be put into a prize draw to win a £50 Tesco Voucher
Read in more detail below:
Pupil Premium Funding and Free School Meals
At Upton Junior School we want to make sure that we are providing your child with the best education and support we can.
If your child is eligible for 'free school meals' and you register them for this, we'll receive extra funding called 'Pupil Premium'. We use this extra money to improve the educational provision and resources at the school.
Pupil premium funding from the government is given to schools to help pupils reach their full potential, regardless of their background or financial situation. It's provided for pupils who:
Are registered for free school meals

Have been registered for free school meals at any point in the past 6 years

Are, or have been, in care

Have parents in the armed forces
For every child awarded Pupil Premium, Upton Junior School receives £1,320 each year. For every child awarded the Armed forces Pupil Premium element, Upton will receive £300.
How does it work? What do I need to do?
First, check if you qualify – it is not just if you are unemployed, so please look at the eligibility list below. If you are a parent in the armed forces, please complete parts 1 and 2 only and sign the declaration.

Registering is really quick and easy with two choices to apply, you can either apply online at https://www.kent.gov.uk/education-and-children/schools/free-school-meals or we can check eligibility on your behalf, just simply complete the attached registration form to the school office. We will treat your application in the strictest confidence.
If you need assistance with this or access to a computer, we can help – just ask, our office team are here to assist you with your application.
If you have more than one child, you will need to register online for EACH child and include the names of EACH child on the attached registration form.
Registering for free meals could raise an extra £1,320 for our school, to fund valuable support like extra tuition, additional teaching staff or after school activities. If you don't want your child to have the school meals, they can continue as normal – as long as you qualify and are registered, the school still receives £1,320 extra.

No one will know you have registered, this is completely confidential and it will not affect any other benefits you are claiming.
Eligibility
You can register your child for Pupil Premium and Free School Meals if you get any of these benefits:
Universal Credit with an annual net earned income of no more than £7,400 (616.67 per month).

Income Support

Income-based Jobseeker's Allowance

Income-related Employment and Support Allowance

Support under Part 6 of the Immigration and Asylum Act 1999

The guarantee element of Pension Credit

Working Tax Credit run-on (paid for the four weeks after you stop qualifying for Working Tax Credit)

Child Tax Credit (with no Working Tax Credit) with an annual income of no more than £16,190

Are a parent in the armed forces
Does my child have to eat the free school meals?
No, pupils registered for free school meals don't have to eat them. If you're eligible but want your child to have packed lunches you should still register because the school will receive the funding which can support your child in other ways.
Similarly, if your child prefers only Roast Dinner Wednesday or Fish and Chip Friday, by applying for Free School Meals, your child will get their favourite meal for FREE!
Universal Infant Free School Meals – Advice for parents with a child in Year 3
Currently, pupils in Reception, Year 1 or Year 2 are entitled to free school meals thanks to a different government scheme known as universal infant free school meals (UIFSM). You shouldn't confuse UIFSM with free school meals and the pupil premium. This means that once your child leaves Year 2 to start at Upton, they are no longer eligible for UIFSM.
If you believe that your child is eligible for Free School Meals, you will need to apply using the form attached.