Upton in the News - Protect our Planet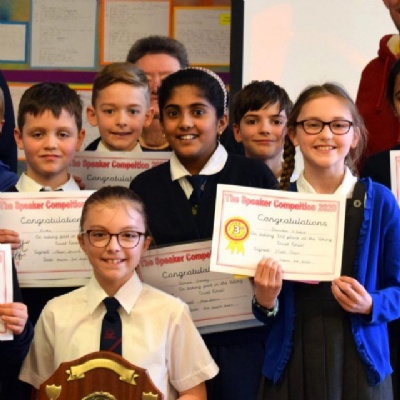 Click to read the news story.....
The passion and conviction of young children in a public speaking competition has won high praise.
Pupils representing partner schools in the Viking Academy Trust – Upton Juniors, Chilton Primary, and Ramsgate Arts Primary – were outstanding in their heart-felt presentations titled Climate Change – A World in Crisis.
Trust Executive Head Teacher Michaela Lewis was highly impressed by the way each school's 'champions' approached the whole challenge, from researching their material and preparing their presentations, through their in-school heats and to the big final.
Click here to read the full news story.