Upton in the News - Year 4 Romans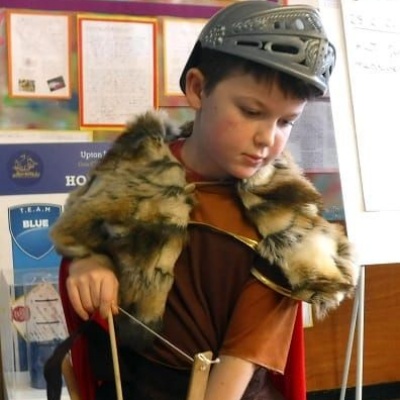 Please enter an introduction for your news story here.
The Roman occupation of Britain has been investigated by history adventurers from Upton Junior School in Broadstairs.
Year 4 pupils have researched the heritage and culture of the Roman Empire and its impact on these shores as part of their latest topic work.
On a trip to the Roman museum in Canterbury, they got the chance to take part in a technology workshop from the period, where they learnt about cutting edge technology in underfloor heating (hypocaust), minted their own coins (denarius), and fired mini catapults (onagers).
Click here to read the full news story.