Upton in the News - Year 6 WOW Day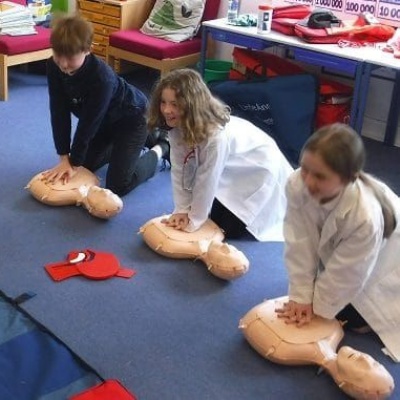 Click to read about the Year 6 WOW Day....
Drawing with their feet, learning how to perform CPR on blow-up dummies, and making fizzy sherbet to test their senses.
These activities and many more were part of a fascinating WOW Day for the Born This Way topic experienced by Year 6 children at Upton Junior School in Broadstairs.
During the Using Our Senses session, pupils reflected on their senses and used empathy to think about how they would need to adapt if they lost just one of theirs.
The watched amazing videos of people who have adapted to playing sport despite their visual impairments as well as a heart-warming film of a young girl called Lacey who, despite being born without arms, is able to draw, colour, play with building blocks and even tie her own laces.
Click here to read the full news story.