Special Menu: 21st January 2016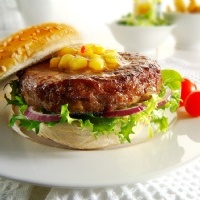 Caterlink are offering a Special Menu on Thursday 21st January 2016 in place of their usual menu. Please click this link to access the menu for the day.
Special taster menu on Thursday 21st January, the meal will consist of:

Beef Burger in a Bun
Or
Homemade Vegetable Burger in a Bun

Served with…...
Homemade Potato Wedges
Sweetcorn
Crisp Mixed Salad
Coleslaw
Tomato Ketchup

Followed by…
Chocolate Brownie served with a Lightly Whipped Cream.
These wonderful dishes will cost the normal price of £2.10.