Upton Pupils Get Creative!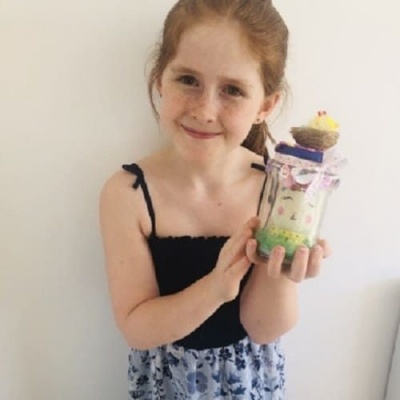 Upton pupils get creative with Easter projects from home.....
Children at Upton Junior School in Broadstairs demonstrated first class creativity during Easter by completing a number of educational challenges at home.
Maths and English were at the core of their fun learning and included creating story jars reflecting one of their favourite books.
The idea invited pupils to capture the essence of a book that is dear to them through decorating the jar and adding toys. They also created scenes and wrote key phrases which are all kept inside the literacy jar. Among the stories that inspired pupils were The Lightning Girl by Alesha Dixon and the traditional tale of the Easter Bunny.