What's on Next Week @ Upton?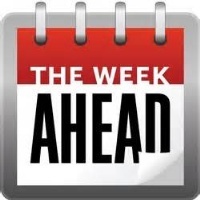 What's on Next Week @ Upton.
Please click on tis link to find details of fantastic things happening during next week at Upton.
The Week ahead...
Core Value: Core Values Awards
Monday 8th Feb:
9:00: Mrs Lewis Assembly
Yr 6 'Being Human' project due in
Chinese menu for lunch to celebrate Chinese New Year all for the price of £2:10
Tuesday 9th Feb:
Safer Internet Day assembly and activities for pupils
Safer Internet Parent's Workshop 2:30
Pancakes for desert today - traditional Shrove Tuesday food.
Wednesday 10th Feb:
Assembly : Singing
Year 5 homework project due in – Mayan Headdress
Thursday 11th Feb:
Yellow House assembly – Parents of house captains welcome to attend
Year 6 exit point 2:15 – parents welcome
Friday 12th Feb:
Celebration assembly – ML
Last day for ordering a school lunch for parents.
Year 5 exit point – Mayan Dance 2:00 parents welcome
Hot Chocolate Friday at 3 o'clock in the playground
End Term 3 - Have a great week
Monday 22nd Fab:
Inset Day – school closed to pupils