Reminders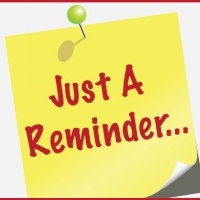 Reminders for tomorrow Thursday 25th February.
Please click on this link for more information.
Reminders:
· Thursday 25th Feb. – Year 4 beach trip, weather permitting but forecast good. Children may bring trainers to change into for the walk and they will need a coat.
· Year 6 – Swattenden instalment due
· PTFA – 3:30 events and activities meeting in school. All welcome to attend.