Upton in the News - Year 6 Cereal Winners!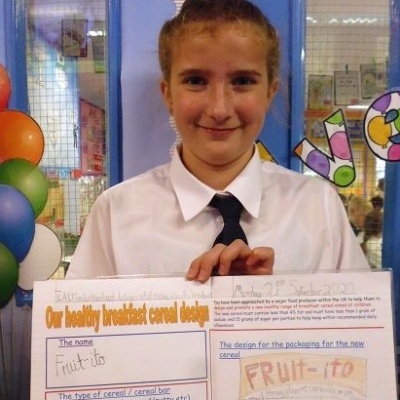 Upton in the News
Forget the frosties, cancel the cornflakes – children in Year 6 have dreamed up a range of new tasty treats to start the day.
The Year 6 pupils were set a task to create, brand and advertise their own breakfast cereal.
This was the brief they were asked to follow: "You have been approached by a major food producer within the UK to help them design and promote a new healthy range of breakfast cereal aimed at children. It must contain less than 4per cent fat and must have less than 1 gram of sodium and 10 grams of sugar per portion to keep within the recommended daily allowances."
Read the full news story here.