Reminders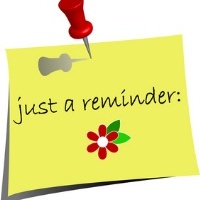 Just a few reminders for the rest of this term.
Just a few reminders -
The Spring Concert is to be held today - Tuesday 22nd March at 6:30 (doors open at 6:00). There are still some tickets available at £ 3.00 each.
Year 5 have their bread day on Wednesday 23rd March. All the children know what they have to bring with them. We will all feel hungry with the delicious aroma of fresh baked bread wafting through the school.
Thursday 24th is non-uniform day for yellow classes as they won the house points weigh in. Well done to them.
Thursday 24th is also the last day of term so school will close at 2:15.
Have a great Easter break.