New School Crossing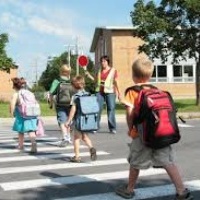 New School Crossing.
Please click the link for details.
Road Safety......Our Road Crossing will have a new home from Monday 18th April. Mr Callanan, our Road Crossing Patrol will be based on the new zebra crossing at the gate on Broadstairs Road, which will also be open as from Monday along with the new pathway onto the school site.
Please give Mr Callanan a cheery wave when you see him Monday morning.