Upton Fest 2: Saturday 16th July 2016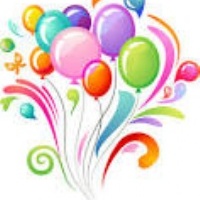 It is with HUGE anticipation and excitment that we announce the details of our forthcoming Upton Fest 2! Please click this link for more information...
We are super excited to announce the details of our spectacular event 'Upton Fest 2' on Saturday 16th July. We are back with a bang and bigger than ever!! With Upton Fest 2 fast approaching, we would like to share with you all the details of this EXCITING event:
We open the event at 12:00 with our fabulous School Rock Band and Choir, which will then be followed by an amazing, varied line-up of 7 different bands, ranging from punk to folk and rock to pop.
Kids will love spending time in their own Zone, where a wristband buys them a full day's play on activities such as various inflatables, go karts and sumo wrestling. In addition, there will also be face painting, hair braiding, candy floss, coconut shy and a toy stall. In the meantime, adults can spend time browsing the Market Place and Plant and Vegetable Stall, with a range of external vendors showcasing their wares – that is if the kids haven't put them in the stocks, of course.
The Ukelele, Djembe and Percussion workshops are sure to be a bit hit with young and old alike, so be sure to get to the front of the queue for these.
If you are hungry, this year there is a World Food theme, offering a variety of cuisines, including Indian, Thai, Mexican, Italian as well as a trusty BBQ. The Vintage Tea Room will have a wide range of home-made, traditional cakes to choose from, and the Strawberry and Cream stall will top it all off.
If all this has given you a thirst, there is a soft drink stall for the little ones, and a bar which will be stocked with a wide range of ales, ciders, lagers, Pimms and White Wine Spritzers - thanks to the generosity of many local establishments.
Mrs Mullin, Mr Walker and their team have been tireless in their efforts to create such a fabulous event for the families and friends of Upton, as well as the wider community. Any extra support from parents would be gratefully received.
If you would like to help, can we ask for the following:
Cake donations to be brought in on Friday 15th or the morning of Saturday 16th July
Anyone on hand to help set up the festival from 6 pm on Friday 15th July
If you're able to help out with any of the points above, please contact Mrs Mullin directly on angela.mullin@upton.kent.sch.uk or contact her via the school office – 01843 861393.
We also have a dedicated 'Upton Fest 2' Facebook page for you to keep up to date with any announcements, please visit: https://www.facebook.com/events/1637955709797882 or search 'Upton Fest 2' in the Facebook search engine.
We look forward to what will be another ROCKING event!!! We hope you can join us in the fun!!