Christmas Dinner at Upton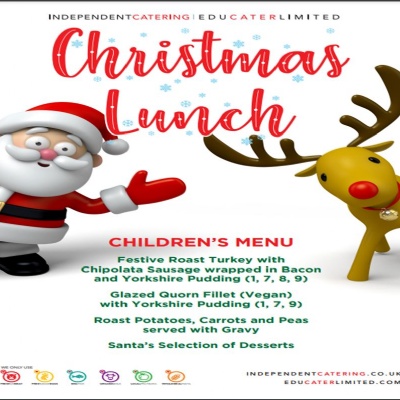 Christmas Dinner..........
Christmas is coming and that means it's Christmas Dinner sign up time!
Christmas Dinner will be on:
Wednesday 8th December - Year 3 and Year 5
Thursday 9th December - Year 4 and Year 6
If your child/children would like to enjoy a delicious Christmas Dinner all children including those eligible for free school meals need to complete the form here - Upton Christmas Dinner Form
If your child is entitled to Free School Meals or Universal Free School Meals you do not need to pay, for everyone else please log in to School Money via www.eduspot.co.uk and pay for the day in the usual way.
To ensure your child gets to enjoy this fun and tasty meal please complete the form - Upton Christmas Dinner Form no later than Friday 19th November.