Race for Life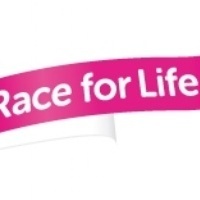 This year, in support of Cancer Research UK, we would like to promote the Race4Life event through Upton and create a
school group of parents and children to take part together in the Margate event that starts in Palm Bay Avenue on Sunday
20th
July 2014 (11.00am).
This year, in support of Cancer Research UK, we would like to promote the Race4Life event through Upton and create a
school group of parents and children to take part together in the Margate event that starts in Palm Bay Avenue on Sunday
20th
July 2014 (11.00am). Many children within the school are very enthusiastic about the prospect of taking part and we
are always keen to support good causes. While adult males cannot enter, the event is open to boys as well as girls up to the
age of 13, so all our pupils can be involved if they wish!
'Race4Life' is not really a race, but a way of supporting the charity both financially (through the entrance fees or sponsorship)
and by raising awareness through participation. It creates a fantastic team ethos with a real 'feel-good' factor. You don't
need to be a good runner – many participants walk the course. Getting involved is what it's all about.
Children can only enter with a responsible adult and should use the online system (see below) to join our Upton group. It
may be that you cannot take part with your child yourself but know another parent who is taking part who is happy to be the
named responsible adult on the online entry form.
The entry fee for the event is below and this money goes to the charity.
Adult entry (16+ women-only) - £14.99
Child entry (6-15 girls and boys under 13) - £10
Under 6 entry (boys and girls) - free and no registration needed
In order to enter through the school you need to go to the following web address:
Click on 'enter now' and then enter your email address. This will take you to the main sign-up page to enter your details, pay
the fee and join our Upton group (reference AK9558). I am listed as the group leader, although have had to use the name 'Ms
Dee Walker', to set up the group as adult males cannot join.
Official Race4Life t-shirts are available online for £5. However, to further support the event, we are able to sell our own
pink Upton Race4Life t-shirts, customised by our pupils and printed locally, for just £4.50 for adults and children. The
school does not make any money from the sale of these t-shirts - indeed they cost more than £4.50 to make – but our
volunteers raise money throughout the year at our sports events and we use this to help pupils get involved in sport.
If you have already paid to enter Race4Life but would still like to be part of our group on the day and purchase our t-shirt,
please indicate this on the form below. Sign-up runs up to 48 hours before the event. Closer to the date I will send out letters
to all our 'Team Upton' signed-up members with final details.
I hope you will get involved.