Dancer Elliot Steps Into The Spotlight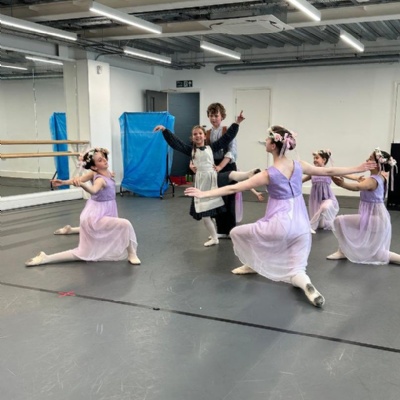 Talented young dancer Elliot Frost from Broadstairs has taken big steps with a recent tour with the acclaimed London's Children's Ballet.
The 11 year old pupil at Upton Junior School has determinedly followed his dream to make dancing his life since he was very young.
His latest success saw him selected from more than 500 hopefuls for a five day programme of performances around Greater London at the end of June.

It included dancing at ten including special educational needs schools, care homes and sheltered accommodation - the aim was to take ballet/theatre to their residents who may not be able to get out to the theatres.
During his LCB training with eleven other children, Elliot learned the touring company's production of Anne of Green Gables and played the role of Matthew Cuthbert. He attended five intensive session before going on tour and dedicated lots of his free time at home really getting to know his character and performance.
His mum Ami said the whole family is incredibly proud of Elliot's achievements. She added: "From a young age Elliot has always been passionate about dance and attends lessons almost daily with his local dance school Elite Dance Academy.
"The tour was a great opportunity for Elliot to grow as a dancer and work with some leading performers in the dance industry as well as giving him such great experiences. For example, after each performance the dancers were able to interact with their audiences and talk to them about their dancing.
"He would love to do something dance related when he leaves school and is hoping to attend a dance college."
Among his favourite musical and ballet shows include classic such as The Nutcracker and Singing In The Rain, and he also loved watching the tap dancing in the current touring production of 42nd Street when it played at the Marlowe Theatre, Canterbury, this month.
In the meantime, Elliot is now focussed on his latest challenge, playing Zazu in the year 6 leavers' production of The Lion King.
Upton Head of School Darci Arthur said the whole school is proud to share in Elliot's achievements. She said: "He deserves his success. It shows what desire and determination, coupled with enthusiasm and a hunger to follow your dream, can lead to - it is a good lesson for us all."
Upton Junior School is part of the Viking Academy Trust with Ramsgate Arts Primary and Chilton Primary School, Ramsgate.
For more information contact Head of School Darci Arthur on 01843 861393