Upton Pupils Fired Up for Latest Topic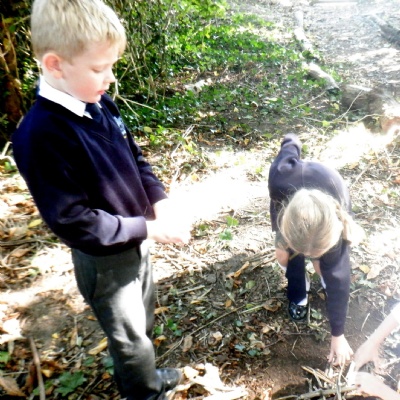 Learning is hot stuff for children at Upton Juniors in Broadstairs - as part of their themed learning about the Stone Age, the Year 3 children considered the importance of fire.
The flames of interest were fanned as pupils considered prehistoric rocks and the story of Stone Age Boy, a text they are studying that centres on a young boy who travels 20,000 years into the past and discovers what life as a caveman.
It was decided that creating instructions on how build a fire was a strong starting point.
Katie Vary, head of Year 3, explained: "The children discovered how important fire was in the Stone Age as it was used for cooking, light, warmth and protection.
"They watched some videos about how to safely build a fire. Then they went out into the school's outdoor environmental area and foraged for sticks, tinder and flint stones to start their 'fires'.
"We then discussed how to write a good set of instructions and then created our own detailed guidelines on how to make a fire."
The year group also wrote their own instructions about either making Stone Age stew, clothing and performed a Stone Age poem.
Next stage of the topic work includes developing speaking skills by creating a debate about the most important Stone Age jobs.
Head of School Darci Arthur said: "This type of thematic learning really engages our children and enables them to get a strong feel for their subjects. It is so creative and it and they enjoy it so much as well."
Upton Junior School is part of the Viking Academy Trust with Ramsgate Arts Primary and Chilton Primary School, Ramsgate.
For more information contact Head of School Darci Arthur on 01843 861393.