Team Upton becomes Team Pudsey for Children In Need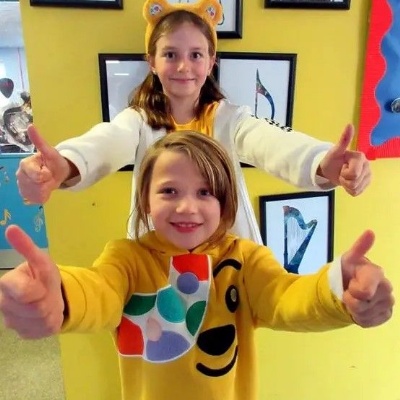 Pudsey fun at Upton
Upton Junior School became a 'spotacular success' as the annual Children in Need charity fundraiser took centre stage.
Pupils donated to wear spotty-themed outfits as they were keen to do their bit to support Pudsey bear and the annual appeal to help make life a little better for young people in need.

Teacher Izzy Reed, Personal Development Lead at Upton, said: "As a school we discussed and focused on the importance of empathy and kindness – how Children in Need seeks to help and support those who need it most.

"Kindness was the focus of our day. It is at the very heart of our school and we celebrate kindness by having a weekly kindness cup winner which is voted for by pupils in each class."
Donations for the charity are expected to raise around £400.

Head of School Darci Arthur said: "Team Upton became Team Pudsey for the day.
"There were some cracking costumes on show all around the school – it was so colourful and there were happy children with smiles on their faces all day. We all had great fun and most importantly helped others less fortunate than ourselves at the same time.

"Charity appeals like this really highlight the community spirit of the school and once again we raised an impressive amount.
"We are very strong on the importance of safeguarding our young people which is why Children In Need strikes a strong chord with us."