School Uniform
At Upton, we believe wearing our school uniform unites us and reminds us that we are all part of the same team - TEAM UPTON!
We wear our school uniform with pride. We believe 'LOOK SMART, THINK SMARTLY' can only enhance our learning opportunities.
Our uniform looks smart and reduces competition that can occur if clothing is left open to wider choice.
We expect all pupils to wear full school uniform. By choosing to attend Upton, you commit to follow our school rules and meet our uniform expectations.
Please remember to name all of your child's clothes and belongings.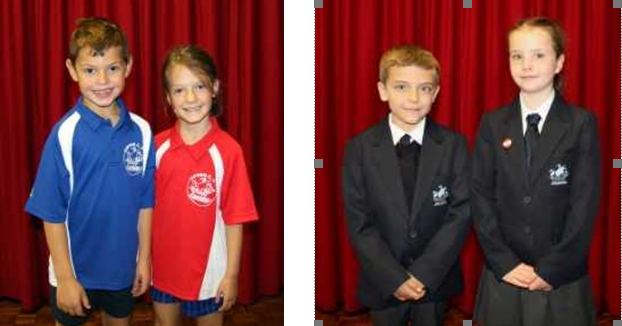 Details of the 'Upton Uniform' are as follows:
Coat or jacket for school

Navy blue, grey or black preferred

V-neck jumper or cardigan

Navy blue v-neck jumper with Upton logo and 'house colour' school name embroided. Available from National Schoolwear Centre

Skirt/ pinafore

Grey

Summer dresses

Any suitable material in blue and white, in a design appropriate to school wear

Trousers/shorts

Grey. Tailored shorts only.

Shirts / Blouse

White

Blazer*

Navy blazer* with Upton logo. Available from National Schoolwear Centre. Optional addition

Tie

Navy tie with house coloured logo. Available from National Schoolwear Centre.

Shoes

Black, flat heels.
(No boots, trainers or sandles)

Socks or tights

Navy, black, grey or white only

PE/Games kit

Black or white plimsolls (lace less type preferred)
Trainers for outside PE/Games. PE polo-shirt in 'house' colour are available from the Schoolwear Centre. Black shorts. (Skorts may be worn for games)

Outdoor

Track suits are recommended for outdoor lessons in winter