Sports Clubs
(for our main sports pages please look under 'Our Learning' 'Curriculum' on this website)
Upton Junior School will continue to provide outstanding extracurricular opportunities for all of our pupils.
Below is a list all the activities going on this term. If your child cannot attend a club please contact the office in advance.
Sports Clubs will appear on your MCAS app to book from Monday 17th April at 6pm.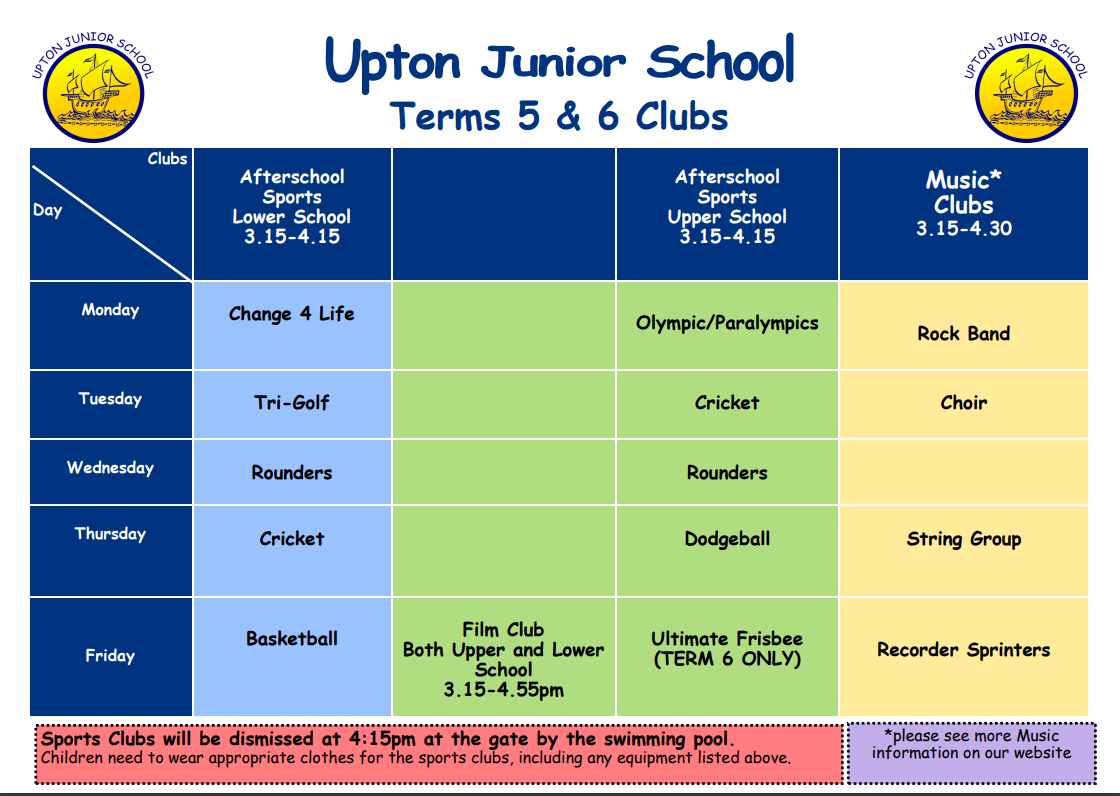 There will be a change to the booking process when the MCAS system goes live. You will no longer automatically book onto a club on a first come, first served basis. Instead, you will register interest for a club. Club choices will then be arranged during the first week back and clubs will be allocated to ensure that as many children as possible gain access to a sports club. Please see letter with more information below.
Children who miss two club sessions without prior notice will be removed from the club immediately. Due to the long waiting lists we have for these clubs, please ensure that your child is happy with the commitment to the club before signing up.
Please do not use the clubs for childcare as these can be cancelled at short notice due to staff absence.Breakfast Club and Upton Ship After School Club continue and if you would like your child to attend please book via EduSpot School Money.